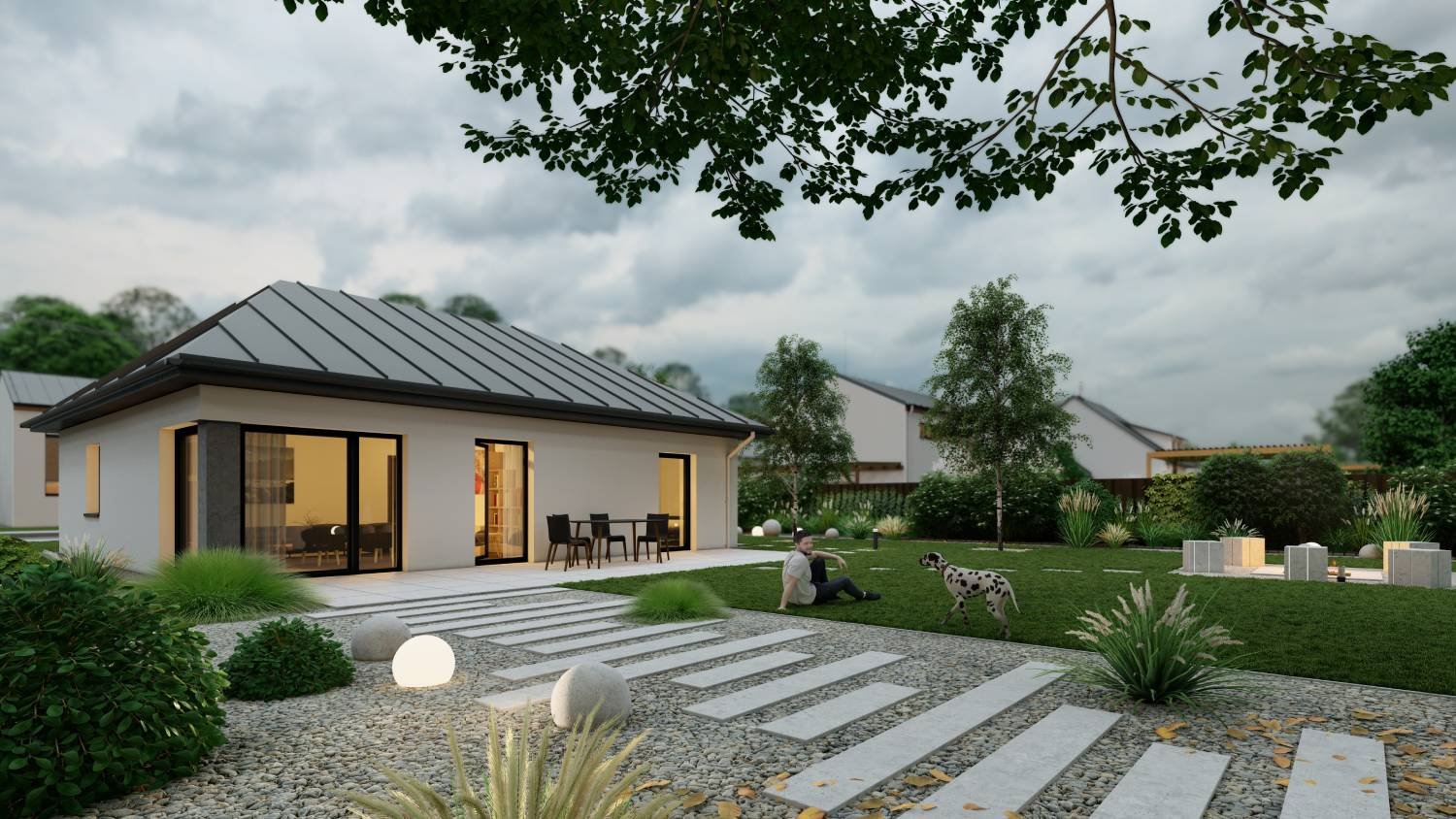 Family house LARGO 98
A one-storey, four-bedroom family house. The price is comparable to the price of similar-sized flats
Floor area
82,45 m2
House dimensions
10,54 x 9,61

m

Execution of the house
4+kk
You get the price of the house
Base plate
You will get it included with most of our houses! You save, and you don't have to worry a lot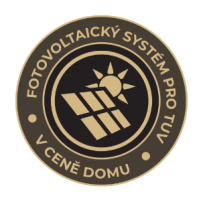 Photovoltaic system
ON GRID system with storage in the DHW tank: uses solar energy to heat domestic water in a 250 liter tank.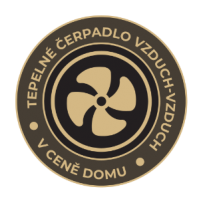 Heat pump
Air-to-air pump warms the house in winter and cools it again in summer.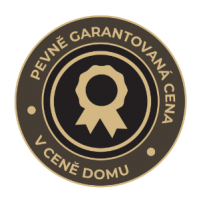 Fixed guaranteed price
We guarantee the price of the house from the signing of the contract until the date of its completion. Such security is priceless today.
With its simple floor plan, LARGO 98 adapts to each plot. When organizing family celebrations or sitting with friends, you will certainly appreciate the living room connected to the kitchenette. You can go through it through a French window directly to the sunny terrace. The bungalow also has plenty of space for a bedroom, bathroom and two other living rooms.
The living room connected to the kitchenette is 27.5 m2. The spacious bedroom adjoins the bathroom, which is large enough for the whole family. An important part of the house is also the vestibule, thanks to which you will not bring dirt from shoes into the apartment and the visitor will have a place to put off their coats.
Look at the floor plans LARGO 98