---
All about building
Houses from RD Rýmařov s. r. o. are constructed on the basis of the light prefabrication of wood. The load bearing components are formed by a massive pine wood construction frame. The houses are assembled from large panels constructed in accordance with strict national and European standards. This method of construction guarantees a long life, high-quality thermal insulation and reliable fire prevention measures.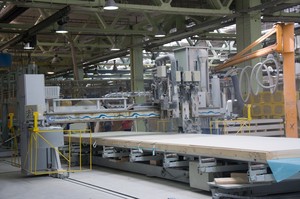 The houses excel in terms of running costs, benefiting as they do from high-quality thermal insulation of the external walls and roof construction. External walls insulation can be improved by including an insulation stud cavity (60mm wide), which would further bolster the thermal protection of the house.
The low value of the heat transfer coefficient of the walls U=0.16 W/m2K ensures a comfortable temperature both on cold winter days and during the hot summer months. The high quality composition of the construction ensures low temperature losses of houses and therefore low heating costs.
Houses from RD Rýmařov s. r. o. are classed as environmentally friendly both with respect to construction and operation and they are therefore in line with the current trend for sustainable development in the area of construction.
How to build prefabricated houses from RD Group
The thickness of the exterior walls is only 29.7 cm and they still offer the same or even better thermal insulation and other parameters. This attribute, compared to traditional constructions, brings a considerable savings in floor space. For a moderately large house, the savings of floor space due to the smaller wall thickness can provide an extra room whilst having the same foundation slab size!
---
---